About All States Casters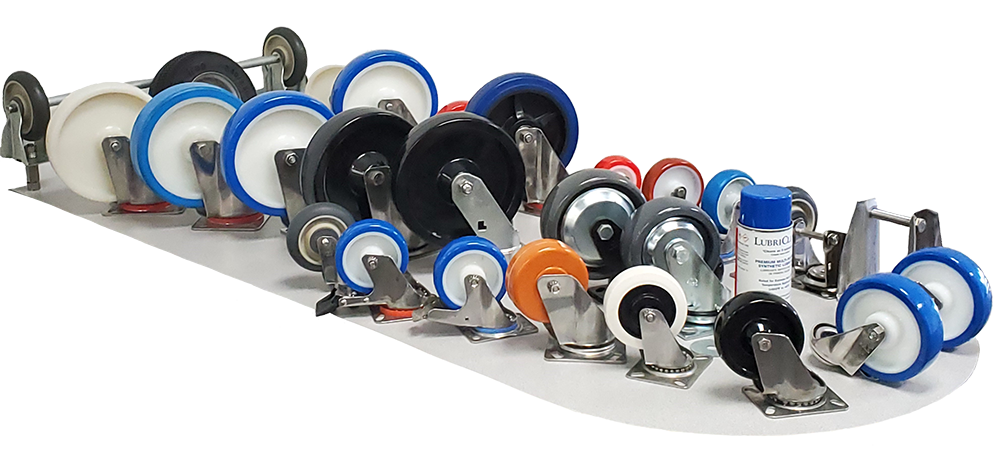 All States Casters, a division of All States Equipment, L.P., was founded in Austin, Texas in 1990, for the express purpose of marketing and selling casters to the food manufacturing and retailing industries. We quickly learned that stainless steel casters were the only casters that offered the performance and longevity needed in food processing environments where frequent washing & cleaning of equipment is required. After substantial penetration into the food industry, a decision was made to add the medical and pharmaceutical sectors to our stainless caster marketing program. Our mission, going forward, is to continue to grow our caster business in these underserved markets by offering high quality, long lasting casters and wheels coupled with unparalleled customer service.
To support our nationwide sales of stainless steel casters, we have contracted with a number of very high quality and cost-effective European manufacturers of stainless casters, who supply All States Casters with the largest selection of sizes and types of stainless caster products available in the United States. This great selection of high quality imported casters, coupled with the variety of stainless steel casters available domestically, ensures that we will always be able to supply the correct caster for every stainless caster application. While all our standard stainless steel casters are manufactured of #304 polished stainless, we have the capability to provide #316 stainless when required for the most demanding and aggressive operating environments.
Although we concentrate much of our time and energy specifying and selling stainless steel casters, we can and do, offer the full range of standard zinc-plated casters for those environments where stainless steel is not required. However, in keeping with our emphasis on quality and longevity, we try to specify and recommend high performance casters that roll easier and last longer to provide our customers the most ergonomic and value-added products possible. We understand the importance of adding value to our customer's bottom line by reducing their cost of ownership thru reduced caster replacement costs. A word to the wise when it comes to selecting casters! The lowest priced caster is rarely the best value, and may very well increase your replacement costs, equipment down-time; and, reduce operating efficiencies.